We are experts at providing cedar fence staining services to Oklahoma home owners.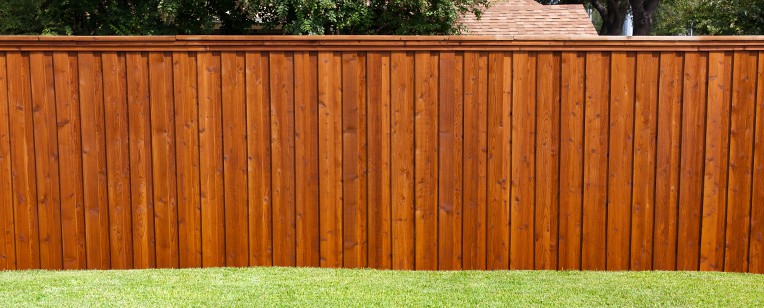 Wood Privacy Fences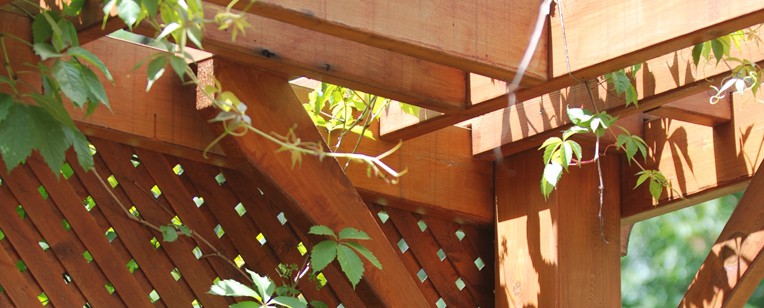 Pergolas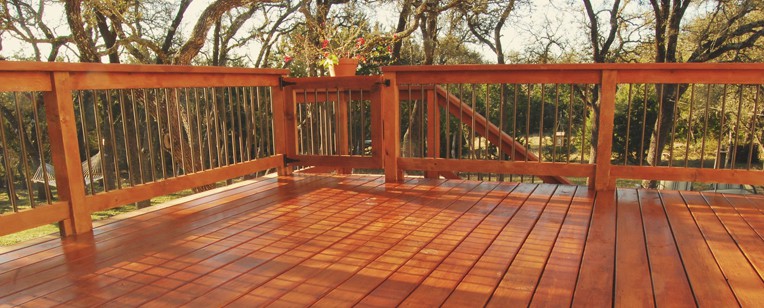 Decks
Cedar Fence Staining: Stain Your Fence and Protect Your Investment
At Patriot Stain and Seal, we offer the following wood fence staining services in and around the Oklahoma City Metro:
FENCE STAINING
FENCE CLEAING
PERGOLA STAINING
DECK STAINING
PLAY SET STAINING
OUTDOOR FURNITURE STAINING
When we complete your cedar fence staining project or other staining project, we use only the highest quality commercial wood defender wood stains by standard paints to ensure your investment is protected against Oklahoma's harsh elements. Wood Defender wood stains naturally seal and protect your wood using the highest quality oils, pigments, as well as mold, fungus and insect inhibitors.
When you invest in a wood fence, deck, or pergola for your home, you should take the time to ensure that your outdoor project is protected. Staining your lumber every 3-5 years is crucial in order to protect, aesthetically enhance, and prolong the life of your investment. Wood will warp, rot, turn gray, and is susceptible to mildew, fungus, and insect infestation in the harsh Oklahoma climate if not treated properly. Staining your fence, pergola or deck will protect your backyard lumber from these problems as well as provide aesthetic appeal.
When did you last stain your fence, deck, or pergola? Do you see gray, black, or green in the lumber? Does your fence look weathered? If so, please call today to receive a free consultation and estimate from our experienced staff.
Patriot Stain and Seal Guarantee:
An unprotected wood structure will turn grey and begin to mildew, decreasing the home's appearance and value. With proper care and maintenance, Patriot Stain and Seal, Oklahoma City's cedar fence staining experts guaranty to protect your investment for years to come preventing unnecessary fence repairs and replacements. Patriot Stain and Seal strives for excellence in every aspect of the job, from sales to the cleaning process and the final fence staining and sealing.  Our stains are backed by a manufacturers warranty, 3 years for Semi-Transparent stains and 2 years for Transparent Stains.  It is common for the stain to look good on the fence for up to twice the length of the warranty. The wood Defender Fence Stains are formulated to resist the harmful effects of U.V rays, water damage, severe humidity, and mildew. This means the fence will have a longer life protected from nature's harsh elements.
Actual Before and After Photos of A Fence Restoration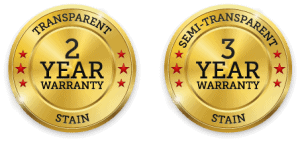 Benefits of Staining/Sealing your fence:
Shields From Powerful U.V. Rays
Protects Natural Wood Color
Waterproofs Wood by Repelling Water
Extends Wood Life
Mold, Mildew, and Fungus Resistant
Prevent Cracking and Splitting
Protects From Nature's Elements Such as Sunlight, Rain, and Biological Attacks
Restores Weathered Wood
We use only the highest grade products that will maximize your value and aesthetic appeal!